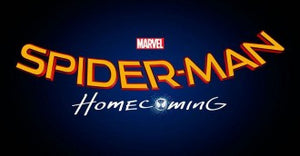 Leaked SPIDER-MAN: HOMECOMING Call Sheet Confirms Bokeem Woodbine As The Shocker And More Roles
We finally have character names to give many of the supporting Spider-Man: Homecoming stars with one confirming a third villain, and another revealing a cool connection to The First Avenger .


Not too long after the true identity of Zendaya's character was revealed, a call sheet for Spider-Man: Homecoming had surfaced online via Reddit from what appears to be a reliable source, although they have since deleted the original post from their social media. Anyhow, what's revealed on the call sheet are many other surprising roles in the reboot.
 
In addition to confirmation that Fargo's Bokeem Woodbine will be playing the supervillain Herman Schultz, better known as the Shocker, the Homecoming call sheet also reveals that The Nice Guys' young breakout star Angourie Rice will be playing Betty Brandt. Which may or may not be the Betty Brant that appeared as Peter Parker's co-worker at the Daily Bugle not just in the comics, but also the original Spider-Man trilogy portrayed by Elizabeth Banks.
 
Furthermore, the next cast members listed seemingly make up the faculty at Peter Parker's Midtown Science and Technology School with Orange is the New Black star Selenis Leyva playing a Ms. Warren, comedian Martin Starr playing Mr. Harrington, fellow comedian Hannibal Buress playing Coach Wilson, and actor/singer Tunde Adebimpe as Mr. Cobwell.
 
Now what's rather interesting at this point in the leaked Homecoming call sheet is that Kenneth Choi, who played the Howling Commando Jim Morita during the period setting of Captain America: The First Avenger, is listed as Principal Morita for the 2017 Marvel movie. It seems Choi will be playing the grandson of his First Avenger character; it's all connected!  Given Jim Morita fought alongside Cap during World War II, and Tom Holland's Spidey took on the Super Soldier, we might get some pretty interesting dialogue between the two.
 
The remainder of the Spider-Man: Homecoming stars listed on the call sheet are relatively unknowns, but they include Beasts of No Nation star Abraham Attah, Dark Tower actor Michael Barbieri, and The Inevitable Defeat of Mister & Pete standout actor Ethan Dizon. So, you can see their roles and a few others on the call sheet below. What do you think?




Directed by Jon Watts, Spider-Man: Homecoming stars Tom Holland in the title role, with Zendaya (Michelle), Laura Harrier (Liz Allen), Tony Revolori (Flash Thompson), Jacob Batalon (Ned Leeds), Bokeem Woodbine, Tyne Daly, Kenneth Choi, Martin Starr, Donald Glover, Logan Marshall-Green, Hannibal Buress, Selenis Leyva, Michael Mando, Garcelle Beauvais, Abraham Attah, Marisa Tomei (Aunt May), Robert Downey Jr (Tony Stark/Iron Man) and Michael Keaton (Adrian Toomes/ Vulture). The movie is scheduled for release July 7, 2017.
Source : Comic Book Movie