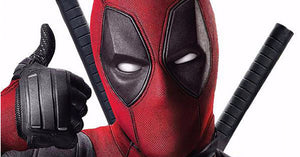 Producer Simon Kinberg has now confirmed that 20th Century Fox's sequel to "Deadpool" is on track to start shooting in early 2017, though no locations have been locked down at this point.
RELATED: "Deadpool's" TJ Miller Is Game To Appear In Plenty Of X-Men Films
Providing an update on "Deadpool 2's" script, Kinberg told Collider, "The guys, [Paul] Wernick and [Rhett] Reese, are working on the script, and we hope to have a script very soon."
"I can only tell you that it's going extremely well and that's about all I will tell you about it," He added. "We want it to be discovered the way that we used to watch movies a long time ago when you didn't know everything about them before you went to go see them."
Kinberg also addressed the performance of "X-Men: Apocalypse" at the box office, which fell far under its predecessor, "Days of Future Past." "The truth is 'Days of Future Past' is sort of an outlier for an X-Men movie," Kinberg said. "We'd never made more than $500 million before, and 'Days' was kind of like our 'Avengers,' where we brought this sort of mega-cast together. We hoped this movie would do the same as 'Days of Future Past,' but we had a feeling that maybe it would, maybe it wouldn't. It's a different kind of film than 'Days of Future Past.'"
Source : CBR