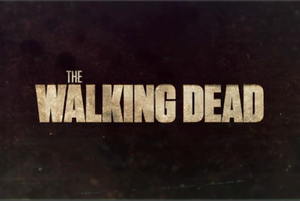 AMC has released a new image and poster for the return of The Walking Dead Season 9 which will feature the Whisperers, a villainous group who wears the skin of walkers as masks.
Details include that the show returns February 10 and picks up with Michonne (Danai Gurira), Daryl (Norman Reedus), and company still in that spooky cemetery discovering a way out.
"It's gonna be a direct pickup," showrunner Angela Kang said about how things start in the midseason premiere. "We're gonna find out what happens to that group that was in the cemetery as they try to make their harrowing journey back home to bury Jesus."
The Whisperers will also remain a mystery.
"We'll get to know more about this group," teases Kang. "And their brutal survival of the fittest philosophy and how that really plays out in horrifying ways."
The leader of the Whisperers, Alpha, is played by Samantha Morton as seen in the key art below.
The synopsis for the returning episodes also offers that Michonne and the others "will start to question what they think they see. What may appear to be normal in this post-apocalyptic world could actually be more disturbing and terrifying than when the apocalypse first broke out. All that is certain is the stakes are high and numerous."
Source: Comic Book News...