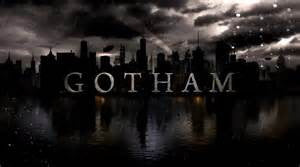 The first official photo of Maggie Geha's Poison Ivy has arrived. Geha -- who will replace child actress Clare Foley in the role -- released the character portrait on her Twitter and expressed her excitement to be part of "Gotham" Season 3.
According to the official season three description, "The series also will catch up with the future POISON IVY (Maggie Geha), who, after an encounter with a monster from Indian Hill, finds herself reborn as a young woman who's harnessed the full power of her charms."
The character will be reborn as a 19-year-old villain this fall. In previous seasons, Ivy Pepper was in the same age range as the show's teenage Bruce Wayne (David Mazouz) and Selina Kyle (Camren Bicondova).
Starring Ben McKenzie, Robin Lord Taylor, David Mazouz and more, "Gotham" returns to Fox on September 19th at 8 pm EST.
Source :  CBR