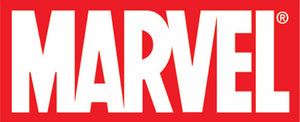 Everything you need to know about Marvel's Luke Cage TV show, including story details, casting, premiere date, and more!
Luke Cage and Jessica Jones are on everybody's minds right now, thanks to the latter half of that pair debuting on Netflix. But Mike Colter as Luke Cage has made quite an impression, as well, and he's the next character to get a Marvel Netflix series all his own.

Cheo Hodari Coker will serve as executive producer and showrunner on Luke Cage.

We've got all the details on Marvel's Luke Cage TV series coming to Netflix right here in one place for you.

Luke Cage Story

Here's the plot, according to Marvel:

"After a sabotaged experiment leaves him with super strength and unbreakable skin. Luke Cage becomes a fugitive trying to rebuild his life in modern day Harlem, New York City. But he is soon pulled out of the shadows and must fight a battle for the heart of his city - forcing him to confront a past he had tried to bury."

Get Luke Cage comics, action figures, and more on Amazon

Luke Cage Premiere Date

Marvel's Luke Cage won't appear until sometime in 2016. We bet it won't premiere until the Fall of next year, since Daredevil season 2 is set to return in the Spring. We'll let you know as soon as an official announcement gets made.

Luke Cage Cast

Mike Colter will play the titular Luke Cage, a man who is wrongfully imprisoned and given super-strength.

Marvel's Luke Cage Netflix series just keeps adding new characters. We've got a host of villains and some potential allies on the way.

Frank Whaley, known for roles in Pulp Fiction, Broken Arrow, Hoffa and, more recently, TV shows like Gotham and Ray Donovan, has been cast as Detective Rafael Scarfe. Scarfe first turned up in the Marvel comic books back in 1975 and has been an ally of both Cage and the Heroes For Hire, so we'll see if he takes on a similar function in the series.

Cornell "Cottonmouth" Stokes is probably the series big bad, and he'll be played by Mahershala Ali (House of Cards). He's described as "a Harlem nightclub owner, and will become an unexpected foe in Luke's life when Stokes' criminal activities threaten Luke's world."

"Mahershala is an actor of extraordinary range and gravitas. As Cottonmouth he will really let loose," said Executive Producer/Head of Marvel Television, Jeph Loeb in a statement. "Luke Cage won't know what hit him."

Here's a little visual hint they dropped, too...

Deadline reports that Theo Rossi (Sons of Anarchy) has been cast as Shades, a career criminal and Cage's nemesis. He will appear as a regular on the show opposite Alfre Woodard's Minetta (rumored to actually be villain Black Mariah).

Simone Missick has joined the cast as "Missy," described by Deadline as "a woman with a strong sense of justice." It looks like she's actually playing metahuman private detective Misty Knight, though, a character who fits right in with the street-level Marvel Universe being established on these shows.

In the comics, Misty ends up with a bionic arm (courtesy of Tony Stark), but we'll see if any of that plays out here.

Rosario Dawson, who plays Claire Temple on Daredevil and Jessica Jones, will also reprise her role for Luke Cage. This shouldn't be too much of a story, especially given Marvel's plans to crossover all three shows in the future. In the comics, Claire was also a romantic interest to Luke at one point.

Speaking of Claire Temple, Sonia Braga will play Soledad Temple (via TV Line), Claire's mother. That would seem to indicate that Claire's role in Luke Cage will be a bit larger than it was in Daredevil or Jessica Jones.



Source : Den Of Geek