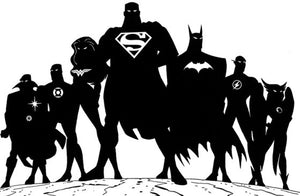 Captain America: Civil War !!!!
Release Date: May 6, 2016
Directors: Joe Russo and Anthony Russo
Cast: Chris Evans, Robert Downey Jr., Sebastian Stan, Anthony Mackie, Jeremy Renner, Scarlett Johansson, Chadwick Boseman, Daniel Bruhl, Paul Rudd, Martin Freeman, Paul Bettany, Frank Grillo, Emily VanCamp, William Hurt, and Leslie Bibb.
What We Know So Far: Robert Downey Jr. is poised to co-star in the third Captain America entry as the film will be delving into the Civil War storyline of the comic books, which sees Cap and Iron Man become enemies after disagreeing about a new form of legislation that would require any and all beings with superhuman abilities to register with the government.  Since the Marvel Cinematic Universe doesn't have secret identities, their main point of contention in the film will be whether superheroes need government oversight.  The film is also said to continue the Winter Soldier storyline from the previous Captain America installment with Bruhl playing Baron Zemo, and Boseman will also make his first appearance as Black Panther.  Throw in the entire new Avengers team, the debut of Tom Holland as Spider-Man, and a few other MCU characters we haven't seen in a while, and you've got yourself quite possibly the biggest Marvel movie yet.
Want to Know More?: Click here or watch our extended interview with directors Joe and Anthony Russo.
X-Men: Apocalypse   !!!!!
Release Date: May 27, 2016
Director: Bryan Singer
Cast: James McAvoy, Michael Fassbender, Jennifer Lawrence, Nicholas Hoult, Oscar Isaac, Evan Peters, Olivia Munn, Tye Sheridan, Sophie Turner, Rose Byrne, Ben Hardy, Kodi Smit-McPhee, and Alexandra Shipp.
What We Know So Far: Described as an "extinction-level event", the disaster sequel takes place in 1983 and will focus primarily on the X-Men: First Class castmembers, wrapping up the trilogy arc that began with the Matthew Vaughn-directed prequel.  The mutants must join forces in order to battle the titular Apocalypse (played by Isaac), a mutant who has been around since the days of Ancient Egypt and was treated as a god at that time.  Apocalypse assembles his four horsemen, Magneto (Fassbender), Angel (Hardy), Storm (Shipp), and Psylocke (Munn), which once again pits mutants versus mutants as Singer also introduces the young versions of more familiar X-Men.
Suicide Squad  !!!!!
Release Date: August 5, 2016
Director: David Ayer
Cast: Will Smith, Margot Robbie, Jared Leto, Jai Courtney, Joel Kinnaman, Cara Delevingne, Adewale Akinnuoye-Agbaje, Jay Hernandez, Adam Beach, Jim Parrack, Scott Eastwood, Ike Barinholtz, Karen Fukuhara, and Viola Davis
What We Know So Far: The DC comic revolves around a group of anti-heroes who take on dangerous missions for the government in exchange for commuted sentences.  Smith is Deadshot, Robbie is Harley Quinn, Leto is The Joker, Courtney is Captain Boomerang, Kinnaman is Rick Flagg, Delevingne is Enchantress, and Davis plays Amanda Waller, who is essentially DC's Nick Fury. This is Warner Bros.' first non-Superman film in its new DC Movie Universe, and Ayer appears to be striking a much darker yet playful tone judging by the film's terrific trailer.
Doctor Strange !!!!
Release Date: November 4, 2016
Director: Scott Derrickson
Cast: Benedict Cumberbatch, Tilda Swinton, Chiwetel Ejiofor, Rachel McAdams, Mads Mikkelsen, Michael Stuhlbarg, Benedict Wong.
What We Know So Far: Marvel initially courted Joaquin Phoenix for the lead role in this new franchise, but as the time came to finally sign the contract Phoenix opted to walk away.  Cumberbatch eventually signed on, to be joined by Swinton as eventual mentor The Ancient One and Ejiofor as the villainous Baron Mordo. The comic adaptation will bring mysticism into the Marvel Cinematic Universe (described as Marvel's Fantasia) as it tells the origin story of Stephen Strange, a former neurosurgeon and narcissist who is granted magical powers by a hermit called the Ancient One after his hands are seemingly irreparably damaged in a car accident.
Source : Collider