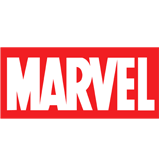 The latest "Captain America: Civil War" trailer has arrived, and with it comes your friendly neighborhood Spider-Man
Aside from the first "Civil War" trailer, and the subsequent Super Bowl teaser which showcased Team Cap and Team Iron Man, there simply hasn't been much for fans to chew on beyond posters and leaked promotional art. However, this new footage gives us plenty to consider, including the first look at Tom Holland's Spider-Man -- and he has Captain America's shield! 
Marvel's "Captain America: Civil War" finds Steve Rogers leading the newly formed team of Avengers in their continued efforts to safeguard humanity. But after another incident involving the Avengers results in collateral damage, political pressure mounts to install a system of accountability, headed by a governing body to oversee and direct the team. The new status quo fractures the Avengers, resulting in two camps—one led by Steve Rogers and his desire for the Avengers to remain free to defend humanity without government interference, and the other following Tony Stark's surprising decision to support government oversight and accountability.
Source : CBR