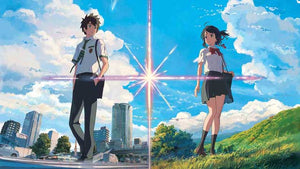 The Anime Industry Has Hit An 2.9 Trillion Yen Milestone
The Association of Japanese Animations reported that in 2016 the anime industry reached an industry income milestone of 2.9 trillion yen (about $25.5 billion US) for the first time in history!
The Association of Japanese Animations calculates business done in 9 areas, including movies, television shows, home video distribution, and overseas distribution. According to the AJA, overseas movie distribution and overseas home video distribution accounts for about 767.6 billion yen (about $6.8 billion US) in sales, while the next biggest category, character goods, accounts for about 562.7 billion yen (about $5 billion US) in sales. And they say there is still potential for it to grow even more in the future!
The AJA states that the increasingly diverse methods of enjoying Japanese animation domestically and abroad spur the industry's continued growth, citing live concerts, voice actor events, and mega-popular movies such as Makoto Shinkai's Your Name. as examples. Mr. Hiromichi Masuda, vice chairman of the Japan Video Association Business Committee, said, "It is becoming a big market to establish business methods for people to enjoy animation.The size of the market depends on overseas sales There is a possibility of further expansion. "
What are your thoughts on the news?! Are you so pumped for how big the anime industry has become? Do you think it will continue to grow? Let us know what you are thinking down below!
Source  : Anime Mojo