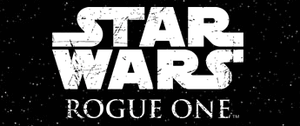 Like the Empire's new superweapon, "Rogue One: A Star Wars Story" obliterated its box-office competition, earning $155 million in its domestic debut on the way to a $290.5 million worldwide opening.
That figure represents the second-biggest December premiere in in domestic box office history, behind 2015's "Star Wars: The Force Awakens" with $248 million.
RELATED: "Rogue One": A Marvel Comics Story — 15 Series We Want to Read
Deadline notes that with its $135.5 million foreign box office, "Rogue One" snared the fourth-largest December international debut of all time, behind "The Force Awakens" ($281 million), "Avatar" ($164.5 million) and "The Hobbit: An Unexpected Journey ($138 million). The film has yet to open in China, the world's second-largest film market, and South Korea.
The United Kingdom led the overseas markets with $21 million, followed by Germany ($12.5 million), Australia ($10.8 million), France ($10 million) and Japan ($7.9 million).
RELATED: A "Rogue One" Character is Coming to "Star Wars Rebels"
"Rogue One" is set just prior to the events of 1977's "Star Wars," and focuses on a ragtag group of Rebels that undertake a dangerous mission to steal the design plans for the Galactic Empire's new planet-destroying superweapon, the Death Star.
Directed by Gareth Edwards, the film stars Felicity Jones, Diego Luna, Ben Mendelsohn, Donnie Yen, Mads Mikkelsen, Alan Tudyk, Jiang Wen and Forest Whitaker.