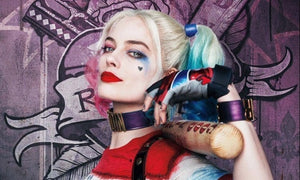 Warner Bros. planned Suicide Squad spinoff starring Margot Robbie's Harley Quinn took several steps forward today with the announcement of David Ayer as the director and the title Gotham City Sirens, THR is reporting.
The movie, which will feature all female villains, is based on DC's comic book series Gotham City Sirens, which features Harley Quinn, Catwoman, and Poison Ivy. DC's Geoff Johns and Jon Berg will serve in a producorial role, and Robbie will executive produce.
Ayer directed Suicide Squad, which grossed over $745.6 million globally and just released on home video (see "DVD Round-Up: 'Suicide Squad,' 'Miss Peregrine's,' 'Fear the Walking Dead,' 'Legend of Korra,' & 'Star Trek'"). Margot Robbie was already working on the film back in May with plans to reprise her Suicide Squad role as well as produce (see "Harley Quinn Headlining DC Spinoff Film").
Christina Hodson, who wrote the script for Transformers spinoff Bumblebee began working on a script in November (see "'Bumblebee' Writer Tackling Harley Spinoff"), but apparently has been replaced by Geneva Robertson-Dworet, screenwriter of the upcoming Tomb Raider remake and Sherlock Holmes 3.
A release date has not been announced, but the project is on a fast-track according to THR.
Source : IC2V