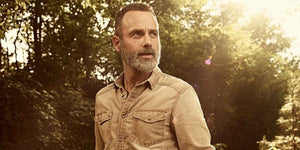 WARNING: The following article contains spoilers forTHE WALKING DEADSeason 9 episode "What Comes After," which premiered Sunday on AMC.
Andrew Lincoln may have exited AMC's The Walking Dead with Sunday's episode, but the character's story will continue in a trilogy of original movies for AMC.
In order to draw a walker herd away from the communities, Rick had to blow up the bridge leading to Alexandria. He was found, barely alive, in the aftermath of the explosion by Jadis, who sought help from the mysterious helicopter that's been flying around this season, and they were both taken away. According to The Walking Dead chief content officer Scott M. Gimple, these big-budget, feature-length TV movies will explain what comes after.
Source : CBR