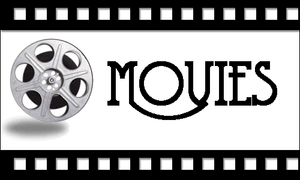 Oscar-winner Cate Blanchett may soon be joining the Marvel universe.

Sources tell Variety Blanchett is in talks to play one of the new female leads in Marvel's "Thor: Ragnarok." Marvel had no comment.
Blanchett, having just received SAG and Golden Globe nominations for "Carol," would be making her first major comic book role in "Ragnarok."

Taika Waiti in on board to direct the third "Thor" film with Chris Hemsworth returning to play the Norse God. Stephany Folsom recently polished the script.

Blanchett's character in the superhero sequel isn't known. "Ragnarok," produced by Kevin Feige, will also feature Mark Ruffalo as the Hulk and the villainous Tom Hiddleston who plays Loki in "The Avengers" universe.

"Thor: Ragnarok" hits theaters on Nov. 3, 2017.

Blanchett is no stranger to the fanboy universe, having appeared in multiple "Lord of the Rings" and "Hobbit" films for Peter Jackson.

She recently starred in 1950s lesbian drama "Carol," which led all Golden Globe nominees on Thursday, scoring five nominations, including Best Picture and Best Actress for Blanchett.

In addition to "Carol," the Australian star also appeared in "Truth" and Disney's "Cinderella" remake earlier this year.

She is repped by CAA.
Source : Variety