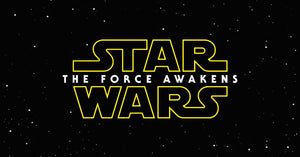 Are You Ready for Star Wars: The Force Awakens?

The hype for Star Wars: The Force Awakens has hit epidemic levels. With the most recent trailer, constant stream of TV spots, and seemingly endless product tie-ins, the seventh entry in the Star Wars saga is shaping up to be a monumental pop culture event this holiday season. Everyone from lapsed fans to young children will be interested in taking part in the launch of this exciting new era of Star Wars. Even though Force Friday has come and gone there's bound to be no shortage of interest in Star Wars merchandise for a good long while. Is your store ready for the onslaught of fans ready and willing to buy into this holiday's hottest pop culture event?

Check out our lists of in stock and pre-orderable Star Wars and Force Awakens merchandise below to get a head start on stocking your shelves in time for the film's launch on December 18th! And in case you missed it check out the final theatrical trailer for the film below!