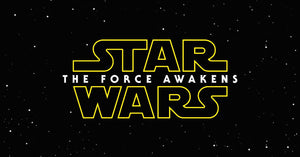 After already breaking a few records in this arena, "Star Wars: The Force Awakens" smashed a couple more by earning more than $50 million in advance ticket sales in North America. According to The Hollywood Reporter, the latest "Star Wars" installment has doubled the previous record set by "The Dark Knight Rises" in 2012.

In an earlier report, theater chain AMC announced they sold out 1,000 screenings nationwide in the 12 hours after tickets went on sale, while Imax reported tickets for IMAX screenings have made $6.5M domestically, breaking previous Imax records. Additionally, Fandango released a statement revealing that the film has sold eight times as many tickets as 2012's "The Hunger Games," the previous record holder.

Directed by J.J. Abrams, "Star Wars: The Force Awakens" stars franchise veterans Mark Hamill, Harrison Ford, Carrie Fisher, Peter Mayhew, Anthony Daniels and Kenny Baker, joined by newcomers John Boyega, Daisy Ridley, Adam Driver, Oscar Isaac, Andy Serkis, Domhnall Gleeson, Lupita Nyong'o, Gwendoline Christie and Max von Sydow.

The film will be released wide Dec. 16 in France, Dec. 17 in the United Kingdom and Dec. 18 in North America.
Source : CBR