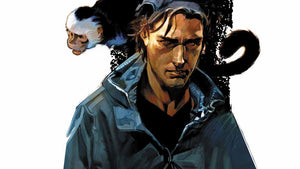 The CEO of the FX Network has confirmed that the television adaptation of Y: The Last Man will simply be called 'Y'.
This title is a reference to the Y-chromosome, an important part of the post-apocalyptic series.
It was also confirmed that Yorick's capuchin monkey companion Ampersand would be featured in the show, which does not currently have a release date.
Asylum Kollectibles