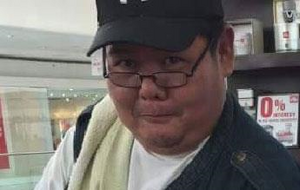 Filipino artist Ty "Bong" Dazo, known for his memorable work on Marvel's Deadpool and Dark Horse's Star Wars: Knights of the Old Republic, passed away. He was 56 years old. According to a report by Bleeding Cool, Dazo was previously diagnosed with liver cancer.
Shortly after reports of the artist's death began circulating, Marvel confirmed his passing, tweeting "Marvel is deeply saddened by the loss of Ty 'Bong' Dazo, artist of Deadpool and more great comics. Our heartfelt condolences go out to his family, friends, and fans around the world."
Angelo Ty Dazo was born on June 16, 1962 in Meycauayan, Philippines and adopted the nickname "Bong" from the Filipino senator Ferdinand "Bongbong" Marcos, Jr. The artist enjoyed a long career in comics working for Marvel, Dark Horse, 451 Media, and Zenescope Entertainment. 
At Marvel, he is perhaps best remembered for collaborating with Victor Gischler on Deadpool: Merc With a Mouth, along with contributing to such events as Secret Invasion, Shadowland, and War of Kings. He later drew a few issues of Daniel Way's run on the main Deadpool series. 
More recently, he contributed to 451's Bad Moon Rising and Darby Pop's Side-Kicked, while also illustrating covers for Zenescope Entertainment's Belle: Beast Hunter.
Dazo is survived by his wife, Jessica, and two children, Johan and Jianon.